Over the past 2 years I've been doodling this melancholy surfer girl and she has been mixed in with a few illustrations and projects this year. I finally wanted to make a more detailed illustration using this character that shows the expression I love to see on her. The character is usually shown as lonely while drifting in the ocean, I knew this would be a wide illustration surrounding herself but knew I didn't want much around her. I had some different concepts that shows the horizon and some land but I mainly wanted to be able to see the night sky so it made a lot of sense for the reflection to be in the water anyway leading me to the final concept being a shot from above her where you get the characters full body and expression as well as the sky being reflected in the vast ocean surrounding her. 
My intent for the narrative to this design is more about loneliness and being lost in your life or in your mind, however I have had more people compare this to serenity and contentment.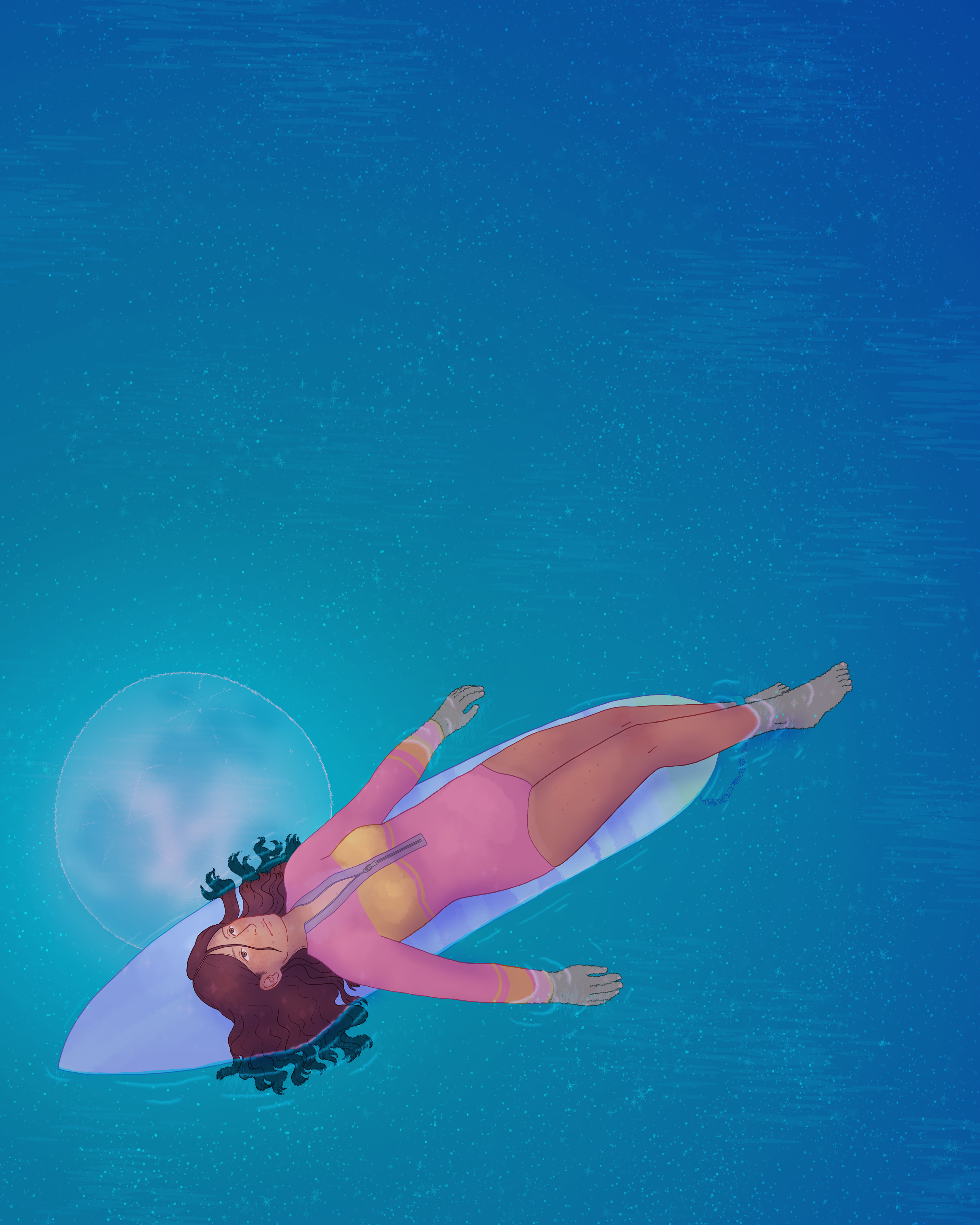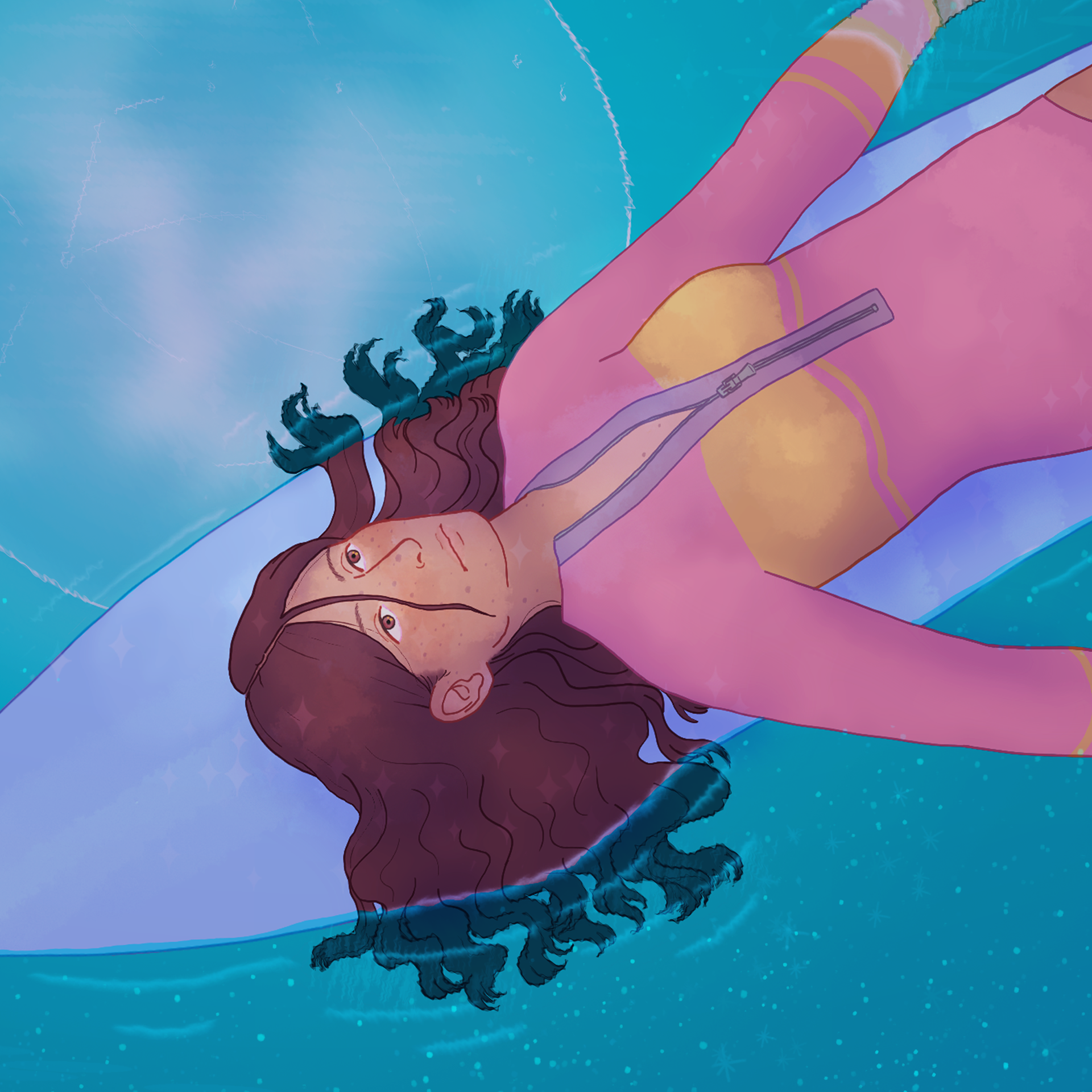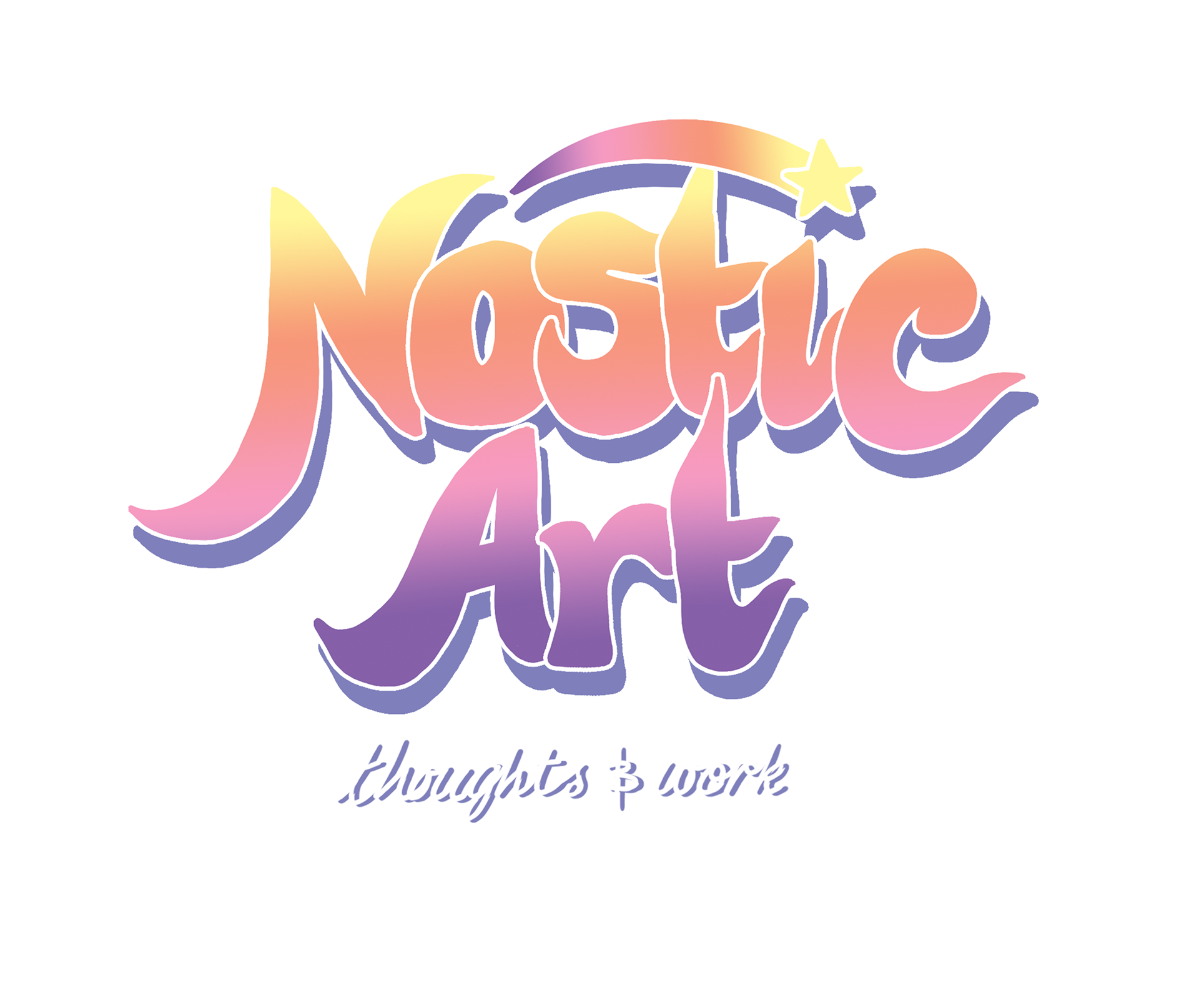 This illustration was designed for my 2019 editorial portfolio book which is available as a PDF as well as a printed version on 
Blurb
.